NEWS
Singapore-listed IFS Capital and PrimeRevenue announced that they have entered into a strategic technology licensing partnership, combining IFS Capital's deep trade finance expertise in Southeast Asia with PrimeRevenue's industry leading supply chain financing platform.
Around 80% of global trade relies on trade finance and the Asian Development Bank has estimated that the global trade finance gap pre-COVID was around USD1.5 trillion. Surveys have shown that around 40-50% of trade finance applications by micro, small and medium enterprises ("MSMEs") are rejected by financial institutions.
This gap has been further exacerbated by the pandemic. 
Supply chain financing programs:
• Address much of the friction faced by MSMEs in accessing fit-for-purpose financing.
•  Is a working capital solution initiated by anchor buyers to provide alternative financing options for their invoices to MSME suppliers, empowering them to gain access to competitively priced financing and shorten their cash conversion cycles.
•  In return, anchor buyers can optimize their cashflow through favorable payment terms and stronger relationships with their suppliers.
The pandemic has accelerated the need for supply chain financing solutions as disruptions have had a trickle-down effect on MSMEs globally. Furthermore, as financial institutions tighten their credit assessment of MSMEs, these businesses are facing heightened challenges in obtaining trade financing. Supply chain financing has emerged as a robust solution to strengthen supply chain stability and resilience.
"The IFS Capital-PrimeRevenue partnership is a timely one to address the supply chain issues we are facing today. PrimeRevenue is a global leader in trade finance technology, and its best in-class platform supports large MNCs and midmarket companies on supply chain financing programs globally. This coupled with our expertise and deep understanding of MSME financing needs in the region will help MSMEs gain access to capital, and unlock cash trapped in the supply chain," said Zeng Renchun, IFS Capital's Singapore Country Head.
"This partnership is not only our natural progression towards realizing our vision and mission to make financing more accessible to MSMEs but also a testament to our capabilities as we are PrimeRevenue's exclusive Non Bank Financial Institution partner for MSMEs in Singapore, Thailand, and Malaysia and Indonesia."
"We are excited about our collaboration with IFS Capital which will deliver supply chain financing solutions to the Southeast Asian MSME market," said Dominic Capolongo, EVP Global Head of Funding for PrimeRevenue. "This partnership accentuates our belief that supply chain finance brings powerful benefits to the MSME market. Our platform is purpose built to cater not only to large scale players, but also smaller companies with a strong need for working capital solutions."
As a result of this partnership, IFS will leverage the platform solutions offered by PrimeRevenue in its core markets of Singapore, Thailand, Malaysia, and Indonesia to support supply chain financing programs anchored by large and middle-market corporations.
IFS will capitalise on its existing network in the region to onboard anchor buyers and facilitate the adoption of PrimeRevenue's supply chain financing technology. The addition of PrimeRevenue's supply chain financing solutions will enhance IFS' product suite to better serve the needs of the Southeast Asian market.
Commenting on this partnership, Chionh Yi Chian, Group Chief Risk Officer of IFS Capital, said, "Supply chain financing makes financing more accessible to MSME suppliers by leveraging technology to increase visibility of the trade flow to the financier. The visibility of trade flow through this platform solutions and collaboration with the anchor buyer mitigate and enhance the credit profile of MSME suppliers, thereby enabling IFS to better serve their financing needs."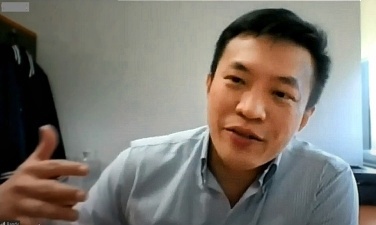 "Large and middle-market corporations can think of a well-structured supply chain financing program as an integral pillar of their ESG framework. By cultivating the stability and transparency of their supply chains, they are also enhancing their own competitiveness and resilience against future disruptions. We look forward to working with like-minded progressive organizations to realize the potential that lies within their supply chains."
— Randy Sim, IFS Capital's Group CEO.